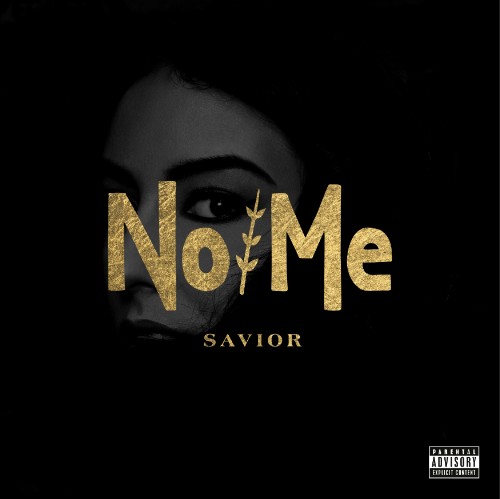 SINGER AND SONGWRITER NO/ME
DEBUTS NEW SINGLE "SAVIOR"
"I'm saving myself…Good without your favors, I don't need a savior."
Los Angeles-based vocalist and songwriter No/Me returns with her new single "Savior" out today on Republic Records—listen and share HERE!
A moody and mesmerizing anthem with empowering lyrics, "Savior" follows No/Me's debut single "Consistent," which EARMILK hailed as a "bold and anthemic future-pop debut." The song premiered on the FIFA 19 soundtrack, among the likes of Childish Gambino, Gorillaz, Logic, Billie Eilish and more.
Of the inspiration behind "Savior," No/Me says, "'Savior' is all about empowerment. I feel like we—especially women—are taught to rely on others to attain happiness. We're told we need a perfect partner to in order to feel fulfilled, we need to kiss up to powerful businessmen in order to get our dream jobs—fuck that. I really believe that if you set your mind to something you can reach your goal without leaning on others. Community is important, but in order to be able to contribute, we need to be strong and take care of ourselves so we can give our best."
L.A. native No/Me's sound is a blend of her eclectic influences, from early-'90s alt-rock to the quirky anti-folk of Regina Spektor to Israeli music. With Hebrew as her first language, her lyrics reveal a raw but poetic sensibility closely shaped by her upbringing. Having a deep-rooted mission to use her music as a vehicle for positive change, No/Me's stage name is her Hebrew name and meant to signify the transparent nature of her songwriting. She aims to spark that change on the most personal level. "Consistent" and "Savior" set the stage for more new music from No/Me in 2019.